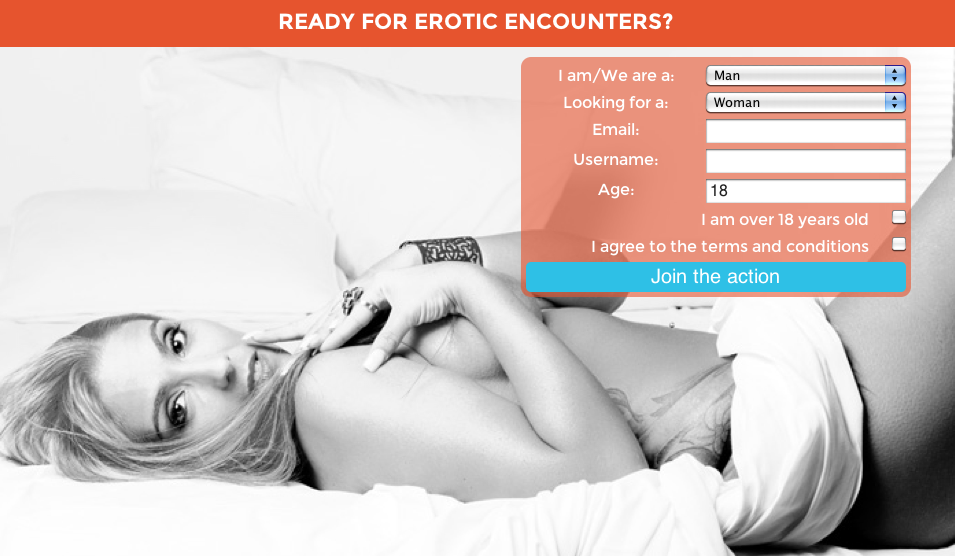 EroticFriendSearch.com is a relatively new adult dating on which you can "meet the hot singles looking to meet you too." With a name like "EroticFriendSearch," you know that this site gets right down to business finding you the online hookups you're looking for in your area. But this site promises to find you more than just another hookup. EroticFriendSearch also promises to find you someone with whom you actually have real chemistry because, after all, chemistry is the most important part any really great hookup. With thousands of members having already signed up, the site states in its description that "as long as you are as honest as possible about what you are looking for, the other members will find you." Evidently, EroticFriendSearch encourages you to be completely straightforward about your interests and desires as the site wants to help you find exactly the type of person you're after.
The design and layout of EroticFriendSearch is definitely an effective one. The homepage of the site features sample images of many of its members, as well as accompanying testimonials. As such, the wide variety of members that the site holds is easily viewable right from the homepage. EroticFriendSearch lets you get a good feel for what kinds of people and features you might find on the site before you even sign up. As for the sign up process itself, it couldn't be any simpler. Just select your gender and what type of person you're looking to hook up with, enter your email, username and age, and you're free to start browsing through the thousands of profiles featured on the site. You'll soon find that this site definitely has something to offer for anyone amidst its many members and features. Of course, you will need to upgrade to a paid membership in order to gain access to most of the site's benefits. There are two membership options, Silver and Gold.
EroticFriendSearch has also recently started making a presence for itself on social media platforms such as Facebook. In a time when social media presence has become more important than ever for a brand's exposure, this site seems to fully understand how to take advantage. On their Facebook page, the site makes various posts about dating advice, erotic images, humorous links, or just generally engaging questions for their fans such as "What do you think of no strings attached? Does it work? How do you find the right person?" EroticFriendSearch's use of social media to keep the site fun and fresh is definitely one its attractive features.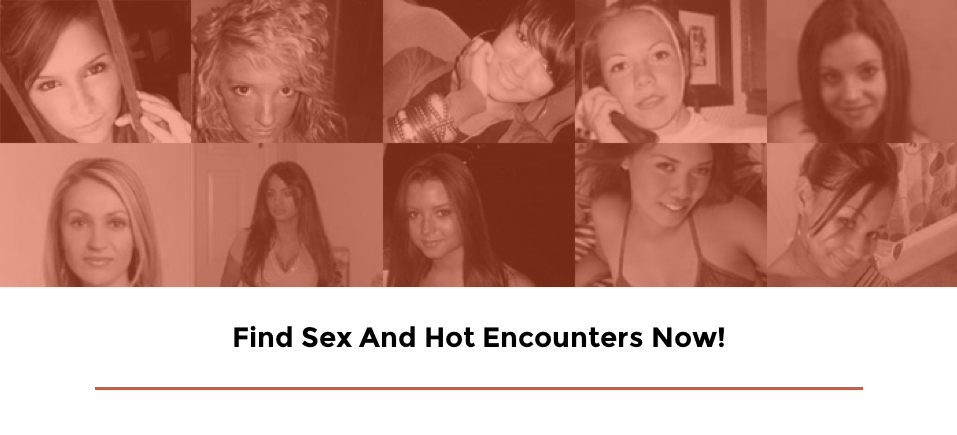 Features
Initial sign up is entirely free.
Thousands of members have already joined.
Easily navigable site layout and sign up process.
Several chat options are available, including both public and private areas.
Advanced Search option allows you to skip out on unnecessary searching through profiles.
You can upload videos to your profile to make yourself more noticeable.
Communication between members is available through instant messaging, e-chat and webcam.
"Sex Stats" feature allows you to see exactly what other members are looking for in the bedroom.
The "Most Popular" feature allows you to see which members are the most active on the site.
Paid members have the ability to see who has viewed their profile.
Gold memberships gets you a featured listing in every member search to increase your visibility.
Good social media presence with dating advice posts, erotic images, funny links and discussions about dating.
The site also offers a 90-day money back guarantee. Hook up with someone in 90 days or you get a full refund.
The Good
EroticFriendSearch is a great new place to meet singles online, and clearly a site that is well aware of the times. There are thousands of great members already signed up to the site, and thanks to the site's encouragement of complete honesty when creating your profile, its easy to track down exactly the kind of people you want to hook up with. The design and layout of the site seems to be inviting to both experienced and novice online daters, which is also a great feature. It's not raunchy and explicit, but it remains sexy and sleek. In addition to the great features on the actual site, EroticFriendSearch has also begun building a great social media presence, particularly on Facebook. Along with the features you access on the site itself, you can also head over to their Facebook page for dating advice, more sexy images, or just some amusing links and discussions if you happen to get bored. It an age where just about anything is available on the Internet, EroticFriendSearch manages to stay fresh, amusing and definitely on top of its game.
The Bad
As is the norm these days for most adult dating sites, you need to upgrade to a paid account on EroticFriendSearch in order to gain access to all of the site's features. This is of course an inevitability and something that we've all come to accept. Also, as the site is still relatively new, it can sometimes be harder to find hookups in smaller cities or towns. The site is however growing very rapidly, and with its social media presence in motion, more and more members will continue to sign up everyday. Like any site, there are some slight drawbacks to EroticFriendSearch, but as the site continues to grow in popularity these drawbacks will become increasingly unnoticeable.

Pricing
As I mentioned, while initial sign up to EroticFriendSearch is 100% free, you'll need to upgrade to either Silver or Gold membership to gain access to the site's full package. Silver membership offers you a 3 day trial option for $1.95, monthly membership for $29.95 per month or a three month option for $19.98 per month. Gold membership offers the same $1.95 three-day option as Silver membership, a $34.95/month option, a $23.32/month three month option and finally a $12.50/month yearly option.

Conclusion
EroticFriendSearch will undoubtedly continue to grow thanks to its very Internet savvy presentation. The images and testimonials on the homepage allow you get a good feel to the site's members and its features, while its social media presence allows you to understand the inviting, laid-back attitude that the site proudly wears. This is absolutely a site worth checking out for anyone interested in adult online dating. Be sure to also check out some of the other dating sites we've reviewed.