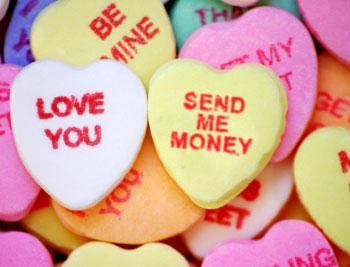 It should go without saying that you should never, ever wire money to a stranger you met online. This may seem like an obvious statement, but more and more people fall for online dating scams everyday. Scammers are constantly developing new strategies by which to prey on vulnerable online daters and more people are falling victim to such persuasive scamming tactics all the time. Recently, a Canadian woman gave away 1.3 million dollars to a man with whom she began a supposed relationship online, but never met in person. This particular B.C. woman met a man online and things began to move very quickly. Yet every time she tried to set up an in person meeting, the man would come up with another excuse for why he was unable. Nevertheless, it wasn't long before the man had gained his victim's trust and began asking her to send him money. This was obviously an extreme case, but it shows the extent to which caution should be taken when seeking companionship online. Online dating can be very fun and rewarding, but you need to be wary of scammers. You may have read our previous post on how to avoid online dating scammers. Here, we've compiled another list of tips to help you practice online dating safety.
Be Wary of Language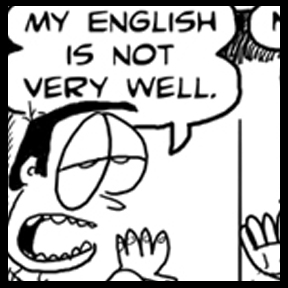 Many, if not most online dating scams come from criminals living in former Soviet republics, West Africa or south-easterns Asian countries such as Indonesia and Malaysia. If someone you've connected with online has obvious troubles with the English language, it could be a big red flag. Scammers are notorious for their atrocious grammar and spelling habits. Scammers will often appear very uneducated, making numerous spelling/grammar errors whilst chatting. One common error is the constant use of "i" rather than "I." Scammers often try to compensate for their apparently lack of grasp on the English language by over-using terms of endearment such as "baby," "honey," or "sweetheart." They will often also over-use emoticons to show their "affection." Speaking to a potential date on the phone is good way to find out if they're a scammer, as they may be able to keep up the act online, but not over the phone. Sometimes, if you call out a scammer, they become highly offended and start throwing out words and insults toward you in their native language.
Pay Attention to Inconsistent Profile Info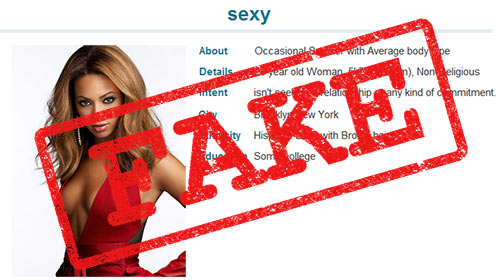 Often, the information on a scam artists online dating profile simply does not add up. For instance, they will claim to have blonde hair and blue eyes, while their photo depicts someone with dark hair and dark eyes, or vice-versa. Sometimes they will claim to be Native American or some other ethnicity when the photo clearly depicts a Caucasian person. Scammers' profile photos often appear professionally done, as they've been swiped from a modelling website or somewhere else. One currently common strategy used by scammers is to take a photo of a soldier from a military website and use it for a profile. To follow-up on suspicious profiles, websites like tinyeye.com can be used to see where else a photo has appeared on the Internet.
Staying Local Decreases Your Risk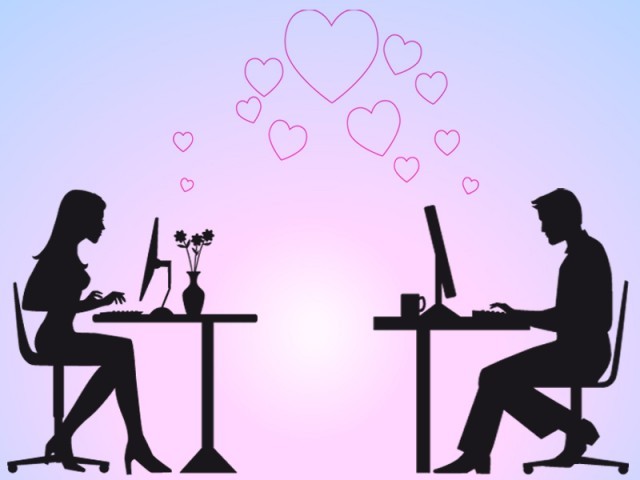 Keeping your online dating pursuits local will drastically decrease your risk of falling victim to a romance scam. Online dating scammers sometimes claim to be from your area or country, but they will almost always be overseas or heading overseas for some particular business reason. For this reason, scammers will try to pursue long-distance online relationships with their victims. When someone seems very interested in pursuing a long-distance relationship over the Internet, but dodges the prospect of a face to face meeting, it's a definite red flag. In the case of the Canadian woman who was scammed out of 1.3 million dollars, her "love interest" claimed to be living in Los Angeles, but eventually had the woman wiring money to overseas accounts in Hong Kong, Singapore, Greece and Nigeria. Many reports advise that when Nigeria or Ghana come into the equation, it is almost certainly a scam. Staying local can help you avoid such problems.
Conclusion
As we've said before, online dating can definitely be worthwhile and with more people than ever signing up for dating sites, the potential to meet someone great is very high. But before you set out to find potential connections online, you need to be aware of scammers. You may find yourself enamored with someone you met on a dating site, but it is very important not to let your guard down. These tips should help you catch a scam before it happens. Above all never send money to a stranger!
Check out some of our dating site reviews here and see which sites we've uncovered as scams and which are legit. Can you find love on PassionSearch? Is SocialSex legit? Is there a HookUp Cloud scam? What about an Easy Sex Scam? Find out!