TheUglyBugBall Review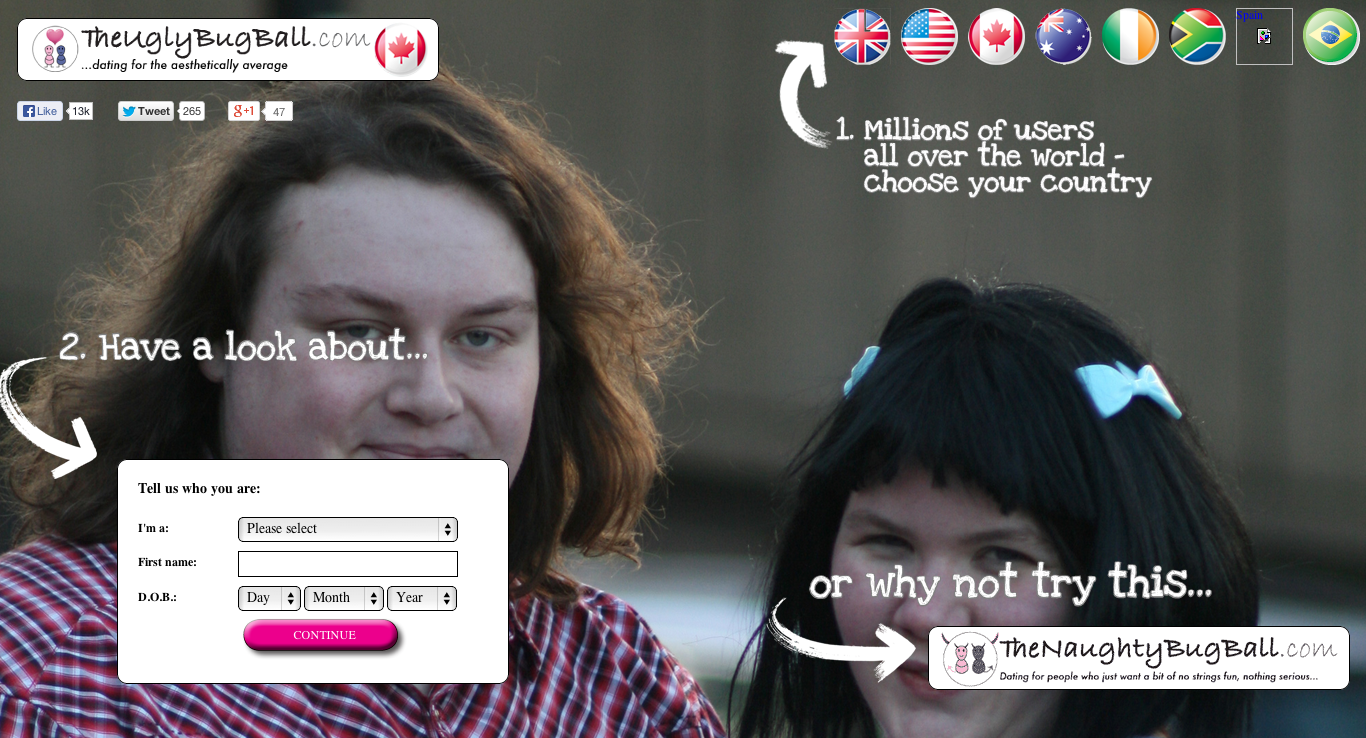 TheUglyBugBall is an online dating site for those who are "aesthetically challenged" (aka ugly). So the appeal of the site is for ugly people who want to get to know other "great personalities" without the fear of being shot down like they would expect to be on other online dating sites. However, that's not quite how this site worked out. Instead of being filled with ugly people, the site is filled with people who have deemed themselves ugly. I mean sure, there's not a whole lot of lookers obviously, but I was incredibly surprised to see that the members were not all that bad. I would say most members are a solid "average" at least. If you're legitimately trying to meet singles who are ugly, I honestly don't know where you should look, but this is not the place. This is a place for sad losers with no self-esteem.
Features
Free to sign up, but need to be a paid member to use most features.
Create profile and add photo (can add more photos once a paid member).
Search members by age range and location. Can also add "filters" to block members with certain traits or attributes.
Put members on your "favourites" or send them "winks".
Ability to send and receive private messages.
See who's looked at your profile.
Use video chat.
Create and read dating diaries.
Create and watch video profiles.
Available on a mobile site.
Connect with The Ugly Bug Ball through social media: Twitter and Facebook.
The Bad
What started out as probably an online dating site with good intentions, ended up becoming a niche site for losers. NOT ugly people – losers. People with low self-esteem and no self-worth, who deem themselves "ugly" because they can't handle the competition of mainstream online dating. This site is just full of sad, pathetic people. TheUglyBugBall is a niche dating site that doesn't work. Niche dating sites can come in handy when you're looking for someone who shares your alternative lifestyle, or relates to your needs (food allergies, physical disabilities, diseases, etc.), but if you're just looking for ugly people? C'mon. You can find ugly people everywhere.
They are also fairly expensive for a niche dating site. In terms of regular online dating, they are basically on par with others, but if you're going  to charge someone for using a site with way less members and way less features, it should probably cost way less money too.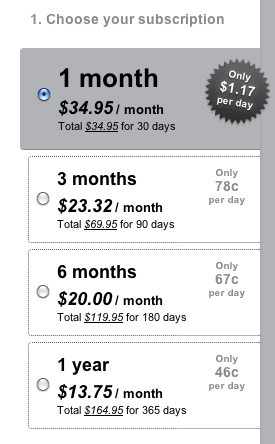 Pricing
The Ugly Bug Ball is free to sign up for, but you will need to upgrade if you actually want to talk to other members. They have four subscription package options: $34.95  per month for a one month subscription, $23.32 per month for a three month subscription, $20.00 per month for a six month subscription and $13,75 for a one year subscription.
BE WARNED: The Ugly Bug Ball will renew your subscription automatically when it expires. You actually have to make a point to remember to cancel your subscription or they will simply charge you for it again and again until you do!
They also offer individual features called "bolt-ons" which comes at a separate cost. They include things like:
- Search VIP: your profile will be highlighted in search results. ($4.99 per month)
- Read Notification: be alerted when a message you sent has been read. ($4.99 per month)
- Contact For Free: allow both free members and paid members to message you. ($11.99 per month)
- Reply For Free: allows free members to reply to your messages. ($7.99 per month)
Conclusion
Don't stoop so low as to use TheUglyBugBall!! If you're looking for ugly, trust me – you can find it on a number of horrible FREE dating sites with a lot more members. And if you think you're the ugly one, you need to ditch that attitude and dive into the online dating world head first! Get some self-esteem! Suck it up and join a real online dating site. Yes, you might be shot down a few times, but eventually you'll find someone great!
There's so many online dating sites out there with millions of members, And many sites even offer a 100% hook up guarantee, so you're guaranteed to succeed and you know you won't be wasting your money! Check out Fuckbook or XXXLove – they both have this guarantee. And check out our reviews of the best dating sites!