420Singles.net Review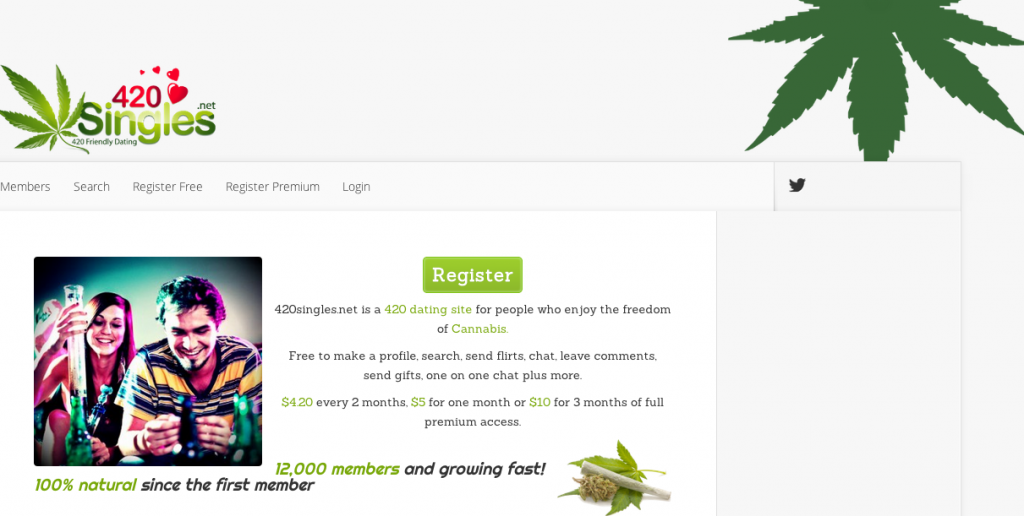 420Singles.net is an adult dating site for those who love the freedom of cannabis, as well as though who don't necessarily enjoy toking but are attracted to stoners. I'm sure that providing a niche dating site for stoners can be quite beneficial as I know (and I'm sure you knew back in college) there is a very large population of people who just want to toke, and get a little stroke. Unfortunately, 420Singles is not resulted in being the best dating site to serve the adult dating stoner community.
Feature
Free to sign up
Members can view who is currently online
420Singles allows visitors to 'quick search' members without even registering
Members can customize their user experience by creating friends lists, and adding members as favorites
Registered members have the ability to perform an advanced search through site members, and search by zip code
The Good
If you're looking to meet sexy singles online 420Singles is probably not the best website to check out, and by probably, I mean it is definitely not. However, if you are looking to hang around and have a relaxed time with someone who you can be certain will not judge you, than 420Singles can be a moderately successful website. The beauty of hooking up with stoners is that, although you're probably not going to encounter the most attractive or productive people, you will have a relaxed time.

The Bad
Now that I've said just about everything positive that I could possibly say about this online dating site, let's get into the truth. Joining 420Singles was the greatest waste of time. Although I'm not exactly the biggest stoner out there, I'm not against engaging in a little bit of puff puff pass when with the right social group, so I was prepared to have some fun with the members online. One thing that I forgot, was the most stoners probably don't have time for online dating, because most stoners don't have much time for anything aside from weed. Eve4n though 420Singles boasted about having 12,000 members and growing fast, every time that I logged in there were never enough people active online for me to have a good assortment of online dating profiles to sort through.
There may be 120,000 members on this site (although I truly doubt it, from the amount of times that I logged in and didn't encounter many) but the majority of these profiles are stagnant.
Pricing
420Singfles.net has a two-tier membership base including both free basic accounts and paid premium memberships. Premium memberships include 3 different subscriptions, Purple premium at $4.20 every 2 months, Premium One provides one month access for $5, and Triforce Premium provides 3 months of premium access for $10

You can only register your account for 420 Singles using a paypal account
Conclusion
I would not take it as far as calling 420Singles.net an online dating scam, but I would call it a waste of time and money. There aren't nearly enough active users online, making your chances of finding someone who share your interests, to hook up with, slim to none! If you're looking for a niche dating site that caters to members who share you interests, check out meetsuccessfulmen.com